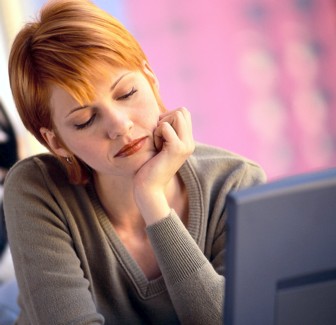 I have to admit that I've been slacking.  Long time readers of my blog will remember this song & dance, as I've done it a few times.  Yet this time it's a slightly different reason I've unfortunately neglected to deliver any good content for you.
Before, when I worked in an office, it was sometimes a chore to come home, fire up the computer, and write a quality blog post.  I'd already been working all day under harsh office lights, listening to random idiotic conversations around me in the adjoining offices, being constantly interrupted with small tasks, etc.  I got home and just didn't want to sit in front of my computer for much more time and needed to relax.
These days, it's a little different.  Now that I work at home, I set the tone of my environment – music or not, lights on or curtains open, breaks on the oh-so-comfy couch with some tv on during lunch, etc.  So when I first began working from my "home office", I thought I'd have much more energy to write blog posts.  But something different has reared it's head – monotony.
I work on a laptop but it's hooked into the same peripherals as my personal desktop via KVM switch, so even if I'm done working and switch over to my personal computer to do personal stuff, I'm looking at the same screen, sitting in the same room, in the same chair… well you get the picture.
So my question goes out to those of you that work at home but also try to work on personal computer related projects (whatever they may be) – how do you break it up and not go insane?